Das already had their website hosted and built by another company but wanted a total refresh of the branding. We started from the ground up, looking at the excising branding and taking elements that Andy and Doug liked and transferring that to a more modern look. Keeping the hexagon from the previous branding but leaving the colours and text behind.
A full rebranding of DAS Signs LTD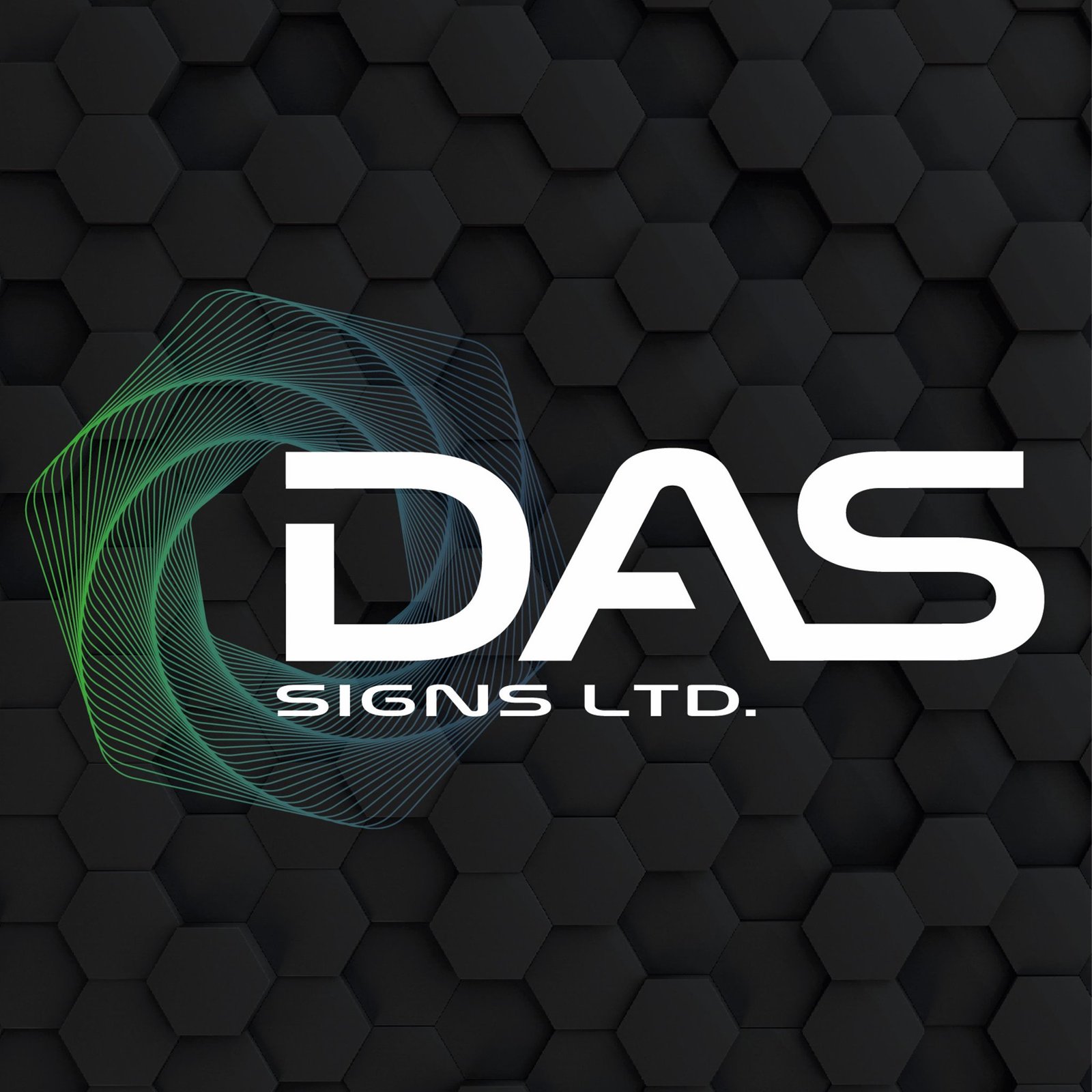 Changing away from a dated grey and purple color scheme and moved to a much more vibrant blue and green. These colours will go one to form the basis of the logo and all of the future design implementations. We selected a deep grey hexagonal background so that each post, picture and any piece of branded material has an interesting and textural backdrop to build on. The guys at DAS wanted the hexagon to be big and vibrant, this was going to be the centrepiece of the new van wrap and carry on into future fleet vehicles that are coming to the company. The bold text was made futuristic and easy to read while being able to be placed on Any color backdrop, the text can also be used outside of the hexagon and still fit into its surroundings.
Creating a media pack for DAS
Each of these design elements were also transferred into the email footers and facebook header. Along with working them into new business cards and flyers to be handed out in the local area. The same design language was also transferred onto DAS' external signage, tying the brand together and completing the new look.
Become part of our portfolio.